Featuring visiting musicians from all around the globe, the Ubud Village Jazz Festival has grown to become one of Bali's most important cultural and community events, gaining a serious reputation across the globe and through the jazz stratosphere. This was the 7th year of the annual event, and the three things that have remained the same are the names of the stages: Giri, Padi and Subak.
Held on Indonesian's Independence Day (17/08), the excellent programme captured all the essential qualities that have made the event so popular and was warmly received.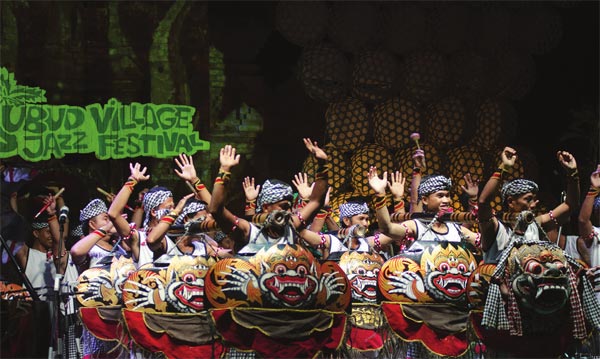 The event opened with speeches starting with a representative of the UVJF committee and followed by the Head of the Regional Tourism Office for Gianyar Regency, the Secretariat of the Ministry of Tourism Crisis Management and a representative of the Ministry for Environment and Forestry. "UVJF gives its own meaning to Indonesia's Independence Day. This event is one of the ways we can conserve art and culture and stimulate tourists' interest." Said I Gusti Ngurah Putra from the secretariat of the Ministry of Tourism Crisis Management.
Organised by PT. Ubud Vista Jafesindo, the last day of the event attracted an audience of around 2,000, and the festival was very well received from beginning to end by everyone who attended.