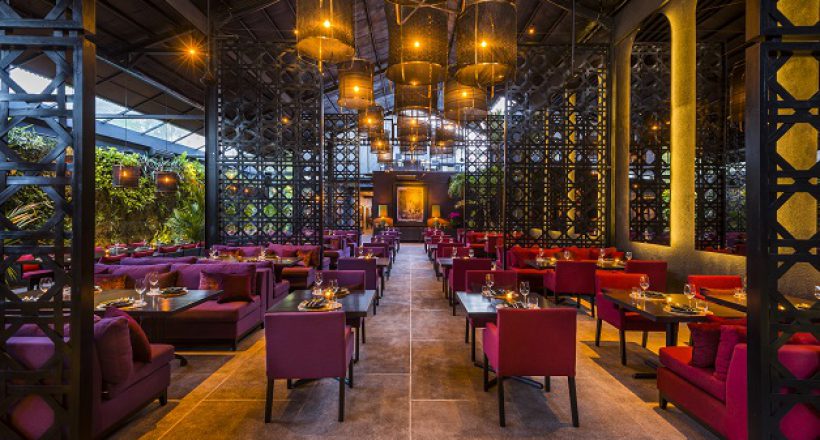 On entering the Som Chai, you find yourself in a sophisticated lounge bar that welcomes you with a feeling reminiscent of a sumptuous Bangkok speakeasy or cabaret bar. Here a variety of selected artisan beers, classic mixed drinks, and wines are served from 5.30pm through until one in the morning.
To enjoy the full dining experience, you move on into a beautifully appointed magnificent restaurant at the rear. Som Chai Eat presents Thai cuisine interpreted through the imaginative use of locally sourced ingredients and combine with traditional Thai ingredients not often used in Indonesian cooking.
Our sample began with an entrée of crispy taco's with shredded chicken, coconut beansprouts, egg pickled cucumber and sweet chilli sauce and followed by Nam doc grilled beef with red onion mint, flat leaf coriander, beef floss, roasted rice and chilli lime dressing. For our main dish, we chose the Gaeng Choo Chee, a portion of king prawns with kaffir lime, Thai basil and coconut cream. The main dish and salad are my favourites, they are delicious, full of wonderful flavours and beautifully presented.
If you are one of those who wish to satisfy a craving for real Thai food, Som Chai with its excellent cuisine and lovely ambience might just be the place to go.
Jalan Raya Kerobokan 86 A, Kuta Utara, Badung
Tel. +6287888661945
www.somchaiindonesia.com