This metropolitan and sophisticated city never fails to impress the millions of visitors it receives from all over the globe. Singapore is a destination that always has something new to explore and enjoy.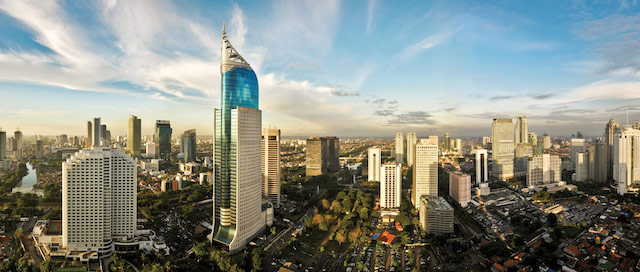 Jakarta is a capital of commerce in Indonesia, and only little known as a tourist destination. But for those wanting to feel something of a different side to this city there are some very worthwhile sites to visit that expose some of the long history of this city's endless story.
The first stop of my journey through the city was Jakarta's National Museum of Indonesia. It is an archaeological, historical, ethnological and geographical museum located in Central Jakarta. Established back in 1868, this museum holds an enormous number of prehistoric, anthropological, and archaeological artefacts from all over Indonesia and Asia. During my visit here I moved around several sections and gained some fascinating insights from the early days of man's climb down from the trees to the Majapahit era and beyond.
From the city centre I went to the Eastern part of J-town and the famous Taman Mini Indonesia Indah. This is basically a culture-based recreational facility containing a synopsis of Indonesian culture, with virtually all aspects of daily life in Indonesia's provinces that are encapsulated in separate pavilions. These different aspects included architecture, clothing, dances and traditions. I had quite some fun exploring this park, rode its cable car, took pictures in front of its artificial lake and watched a movie on the largest screen I've ever seen at the Keong Mas IMAX Theatre.
Kota Tua was the last destination of my journey through Jakarta. It is a remainder of Old Batavia City—the first walled Dutch settlement in Jakarta stretching 1.3 square kilometres within north western region of the city. There are several points of interest in Kota Tua, such as Jembatan Kota Intan and Fatahillah Square. I was interested to visit the Sunda Kelapa Harbor located on the estuary of the Ciliwung River. This small port was once the heart and life of Jakarta and played a significant role in its development. As I gazed upon the Phinisi boats lining up on its waterfront, I found myself in cognitive mood as I realized just how much things had changed here since to early days of settlement.
My trip to Jakarta was an expressive and thought filled experience of the past. I got to see the other side of this large Metropolis and felt the vibes of its exciting yesteryear as I shambled down from its usual fast-paced lifestyle and bustling daily activities.
AirAsia has direct flights from Bali for those who want to experience a different side of Jakarta. For more info please visit
www.airasia.com