On 3 April 2018, the World Gourmet Summit Awards of Excellence (AOE) 2018 honoured 31 outstanding professionals and establishments from the F&B and hospitality industries and more specifically 4 from the region of South East Asia. Of the four Regional Awards, 6 had candidates from Indonesia, and 2 of them were awarded the Awards of Excellence – Chris Salans of Mozaic Restaurant as Best Restaurant of the Year and Ragil Imam Wibowo of Nusa Indonesia Gastronomy. This is the third time that Chris Salans has received such an award, but it is the first time that Indonesia has had more than one candidate selected as finalists.
The World Gourmet Summit, first launched in 1997, is an international gastronomic festival organised by Peter Knipp Holdings Pte Ltd. Now into its 22nd year, this annual epicurean festival continues to showcase the intricate craftsmanship of prestigious chefs and internationally acclaimed vintners. Encompassing a series of events that include specifically themed dinners, it is a gourmet feast specially crafted for discerning individuals who appreciate fine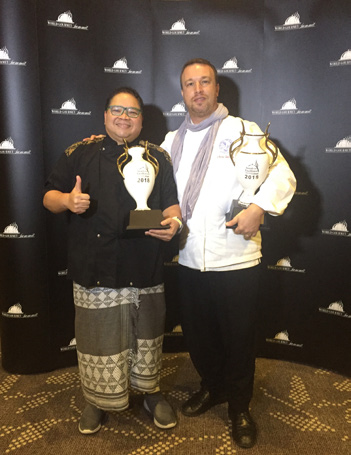 wines and gourmet cuisine.