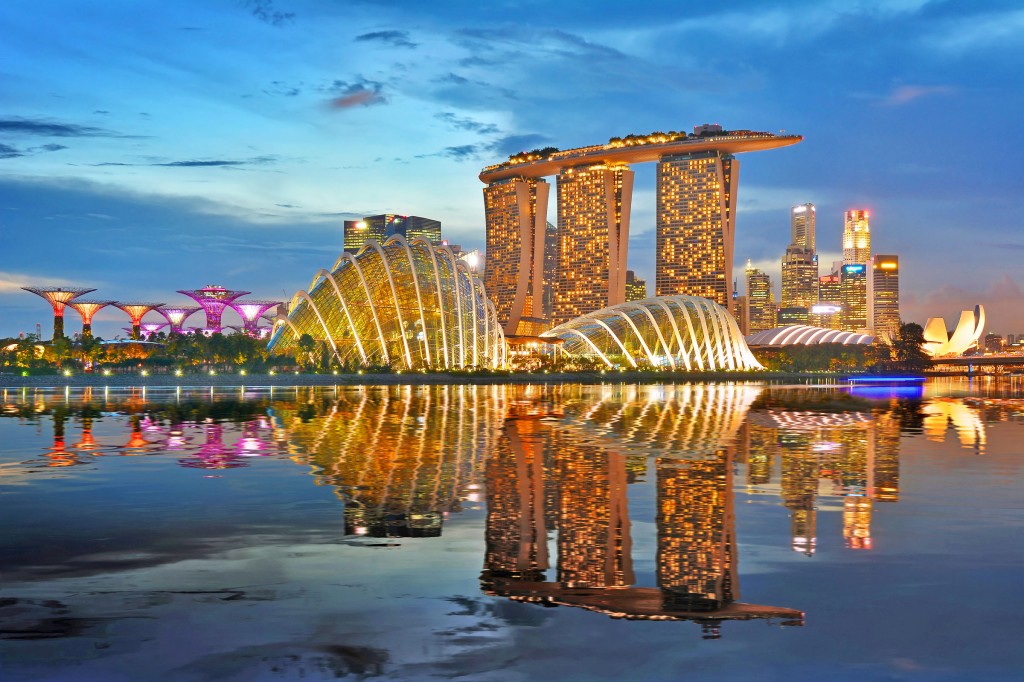 A mere stop over it is not, Singapore has established it self as one the hottest holiday destination in the universe. This small yet sophisticated island state is bursting at the seams with tourist attractions and amusements.
Here the tourist magnets range from aspiring sci-fi buildings to glorious street food – from museums and fine art to the latest entertainment hits. All this is backed up by the city's modern transportation system. It would be remiss of me not to mention the high-end malls, stores selling quality goods and the crowd-pulling annual mega-sale periods making Singapore a one-stop haven for travellers and shoppers alike.
Located adjacent to Indonesia, Singapore can be defined as 'small-size with big heart'. The city-state is one of the most advanced countries in the South- East Asian region and with its vast infrastructural development it has become both a desirable place to live as well as a huge tourist draw.
I arrived for the equatorial sunset, which put me in step to enjoy Singapore's vibrant nightlife at the Marina Bay area. From the airport, it took less than 20 minutes by MRT to arrive at Marina Bay station. This is an open pathway to hotel, casino, mall, theatre, exhibition and museum complex. The star of this area is of course the mighty Merlion statue. Once at the original entrance to the Singapore River it has now been relocated to Merlion Park where is the iconic personification of Singapore's successful development. The atmosphere of Marina Bay is really best enjoyed at night when there is an atmosphere of action and excitement that is generated by bright lights and happy crowds.
As I made my way through all this it was soon time to get something to eat and one of my favourite dishes here on Singapore is Hainan chicken rice; a traditional and complete Chinese meal that has been associated with Singapore's national cuisine. This delicious dish is made from boneless, white-tender chicken boiled in broth with infused spices and served along with savoury garlic rice and chilli ginger sauce. There is such a variety of food choice here but an area famous for Singapore fare is Tiong Bahru. This is one of the oldest residential estates in Singapore and which has transformed into a hype zone for culinary hunters. Here chic cafes, restaurants and coffee shops abound. Given time, one could eat ones way around the world here.
Singapore also known as a paradise for shoppers and here a highly anticipated annual event will take place from June 1st to July 26th this year. This is the Great Singapore Sale known to Singaporeans as the GSS. This annual sale season is a true highlight for any shopaholic. During the GSS period, retailers offer steep discounts, sometimes up to 70 per cent off original cost. If you happen to visit the country during this period, consider yourself lucky and shop – shop – shop.