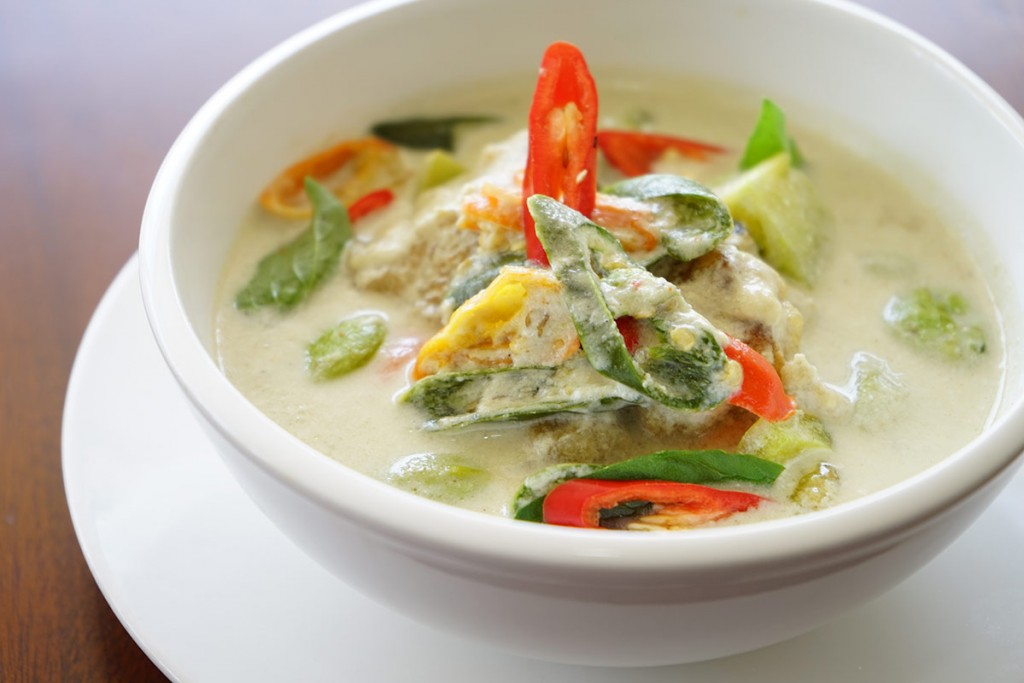 A recent renovation has given Café Degan more seating capacity and extra comfort for their guests. This popular café is known for its Indonesian and Thai dishes and is now able to present these in the style they deserve.Two VIP rooms have also been added and each has a capacity for 10 diners or can be combined to accommodate a larger group. An outdoor terrace provides a refreshing eating venue on fine nights and the new items have been added to their already extensive menu.
Being a seafood eater by nature I went for Degan's Mangut ikan lele – catfish fried with coconut oil and then reheated in a soup bowl of coconut milk, green tomato and 'petai' an Indonesian bean. Smooth and moreish this dish is best taken with steamed rice. I followed this with bebek tumis cabe – wok-tossed fried duck under red chilli, tomato and fried shallots. This is one of those dishes that can be taken as mild delicacy or a more exciting walk through the fire of hot chilli. Back to seafood after this and I chose the pla muek thod grathiam – a Thai version of fried calamari and tofu. My main meals saw me through a range of Asian flavours and the subtle threads of herbs and spices.
To complement my pleasant feast, a portion of rhubarb and hibiscus compote with creamed yoghurt was a satisfying end to a grand meal.
Don't forget this one when you visit Café Degan.
Cafe Degan
Jln. Raya Petitenget 9,
Kerobokan
Tel. +62 361 7448622