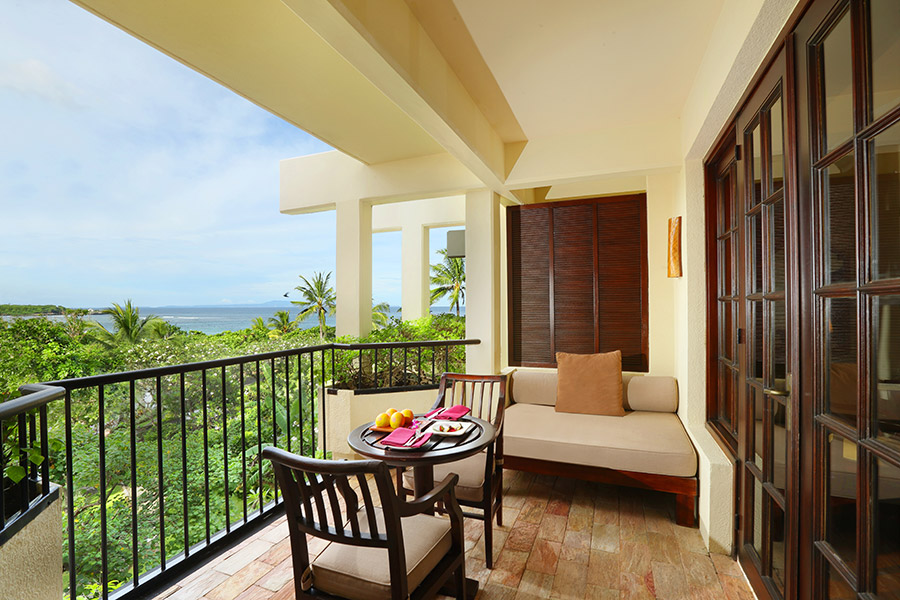 More travellers these days are looking for more privacy with regard to their accommodation while at the same time require a full range of facilities that meet their needs. Ayodya Palace has combined both to their luxurious palace.

Ayodya Palace is tucked tranquilly and conveniently within the Ayodya Resort Bali committed to deliver a Balinese Royal service to their guests. Private check in and out are provided to ensure its exclusivity of the guest of Ayodya Palace.
Guest can stay at one of the 79 elegant rooms and suites, each with expansive bathrooms, all tastefully decorated with Balinese wooden crafts and complete with the ultimate in amenities, butler service and complimentary daily mini bar. Three accommodation types are on offer here. Ayodya Palace Garden View, Ayodya Palace Ocean View, and Ayodya Palace Honeymoon. The honeymoon type in particular offers a small private foyer at the entrance area that is furnished with a spacious bathroom with a bathtub for two.
At Ayodya Palace, you can enjoy several facilities including private swimming pool, a separate access to the beach and an exclusive club lounge. Other benefits while staying at Ayodya palace include daily breakfast, refreshment at the pool, and afternoon tea where you can savor a wide selection of sandwiches, cakes and cookies. When the night falls, evening cocktails are ready to serve, accompanied with an array of delicious canapés. Besides, pack and unpack service, free internet access and free use of the gym at the fitness centre, are available for your convenience.
Jalan Pantai Mengiat, P.O. Box 46,
Nusa Dua 80363, Bali
Tel. +62 361 771102
www.ayodyaresortbali.com