If you're looking for a new hideaway, far away from the hustle and bustle, Adiwana Jelita Sejuba Natuna is indeed the ideal place.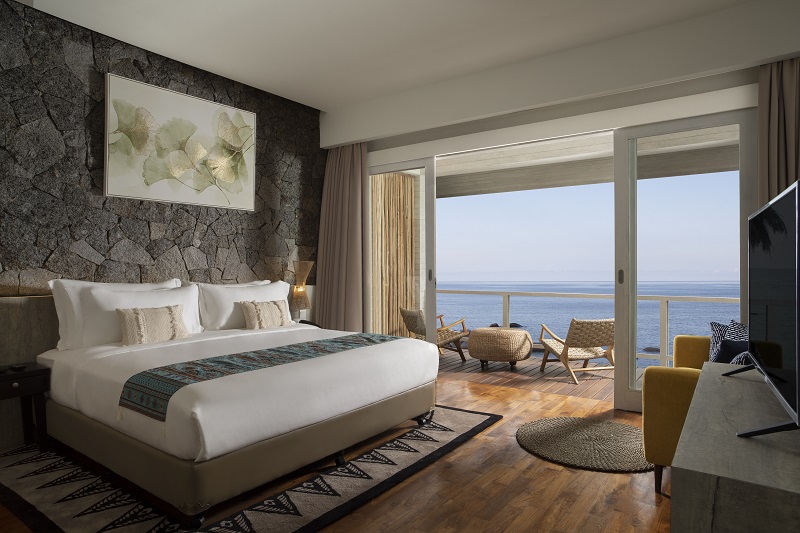 Located on the secluded stunning seashore in northernmost of Natuna Island – Riau, a 15-minute drive from Raden Sadjad Airport, Natuna, Adiwana Jelita Sejuba Natuna invites discerning travellers in search of paradise off the beaten track hideaway. Surrounded by an unparalleled natural beauty along the stunning pristine Sejuba beaches and the lining up of the island's geosite Granite Rocks, Adiwana Jelita Sejuba Natuna boasts a splendid 2,5 hectares greenery landscape, which is a great spot to witness panoramic sunrise and twilight sky of sunsets.
The hotel is made up of 33 units of spacious rooms and villas, divided into four categories including Natuna Room, Adiwana Ocean View, Sejuba Villa and Presidential Private Poll Villa. Each unit is well designed featuring contemporary tropical design blended with modern comfort living that overlook the breathtaking sea views. There are other facilities to enjoy in the resort including Napoleon Restaurant, Ombak Bar, infinity pools, gym, and Tejas Spa. Guests looking for a place to have a small meeting or gathering, the hotel has Gajah Mina function room, an extraordinary floated function space.
Adiwana Jelita Sejuba Natuna offers a wide variety of activities such as morning walk to the beach, jogging by the beach, picnic by the beach, diving, cooking class, romantic dinner, floating breakfast, and afternoon tea, for guests to discover the beauty of Natuna Island's and to make their stays more memorable.
The Natuna archipelago is comprised of 272 islands, forming a part of the Riau Islands province of Indonesia where the islands positioned are in the mesmerizing South China Sea. The beauty of the Natuna landscape is virtually surrounded by sandy beaches and beautiful water, iconic granite rocks, a fringe of swaying palms line the coast, which often obscures a band of sandy shore. The journey to Natuna may take approximately 3 hours flight from the capital city of Jakarta through Batam island before reaching the main city of Natuna.
To discover more about the untouched beauty of Natuna Island, plase visit www.adiwanahotels.com